Want the Best Kickboxing, MMA, Jiu Jitsu, Self Defense and Kids Character & Life Skills Classes in Chicago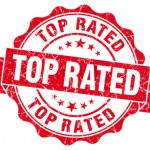 What do the best martial arts classes in Chicago have in common? No matter if your looking for Jiu Jitsu, Kickboxing, Mixed martial arts, Fitness Bootcamp or kids karate classes, there are a few things you should know…
A few major factors that make martial arts classes Fun, Safe and Exciting for students are:
1. The Competence and Passion of the instructors.
2. Flexibility in class times and schedules.
3. A Martial Arts school that offers a wide variety of classes to choose from. Martial Arts Styles differ and I can't tell you how many times students come to Victory to learn one thing only to later to take many of the other martial arts classes we offer.
Scroll Down to take our 14 Day FREE Beginner Martial Arts Class Trial! Fill out the form at the bottom of this page now.
If you're looking for the Best martial arts classes in Chicago, then start your journey with Victory Martial Arts Academy.
For over 25 years we have been perfecting martial arts training and how to structure classes to give all of our students consistent results.
We  frequently updates it's techniques do you can be confident you are learning the latest martial arts moves. This happens for both kids and adults.
Why choose Victory Martial Arts Chicago?
As you look through our site you will see our mission as a school, our martial arts classes reviews and a closer look at our instructors.
But in short, we offer a well organized curriculum in Kickboxing, Self Defense, MMA, Jiu Jitsu and Childrens Focus building classes.
You will enter a safe, fun and motivating atmosphere. Our instructors go through an extensive instructors training program to teach at our schools.
The community in every one of our gyms really gets a lot of attention when people walk in for the first time. At Victory, you will always feel welcomed and receive personal attention.
You or your loved ones will leave every class with something new they learned and inspired for the next class!
Give us a call today or fill out the form below to get more details and our 14 DAY FREE Beginner Martial Arts Trail Course. No obligation to continue!
Victory Martial Arts Chicago
329 W 18th St
Chicago, IL 60616
(312) 909-7751
Email Anthony
Monday9:00 am – 10:00 pmTuesday9:00 am – 10:00 pmWednesday9:00 am – 10:00 pmThursday9:00 am – 10:00 pmFriday9:00 am – 10:00 pmSaturday9:00 am – 2:00 pmSundayClosed
Fill out the form below to get more details and our 14 DAY FREE Beginner Martial Arts Trial Course. No obligation to continue!
We will count it a honor and privilege to help you reach your goals…
Want to see more Victory Martial Arts Chicago Reviews:
Martial Arts classes reviewed on Google
Facebook Reviews on our Martial Arts Gyms
Yelp Reviews for Victory MMA gyms Chicago
Here Are some of the Martial Arts Classes we offer At Victory Martial Arts Chicago.