Kids Martial Arts Classes
We all KNOW kids love Karate and Martial Arts, But we may NOT know is  that Karate & Martial Arts Training greatly enhances and supports parents in building Rock Solid Kids.
Please take a look at the page and watch some of the videos to see what's making Kids Martial Arts classes at Victory popular with parents just like you in Arlington Heights, Plainfield,  Naperville, Chicago, Orland Park & Forest Park.
As you scroll down the page, You will also see our 14 Day Free Kids Karate & Martial Arts Beginners Classes offer, simply fill out the form or give us a call to accept the offer.
Please watch this video and SEE what makes martial arts classes for kids at Victory very Special!
Give our FREE NO RISK 14 DAY Kids Beginners Karate Introductory Class Trial.

Click the button above to register your child for FREE!
If your looking to help give your child an EMPOWERING ADVANTAGE then take a serious look at Victory Martial Arts.
Our  Curriculum was created with RESULTS in mind.
Not only will your child learn practical Self Defense techniques from our Anti Abduction modules, they will also learn Sport Martial Arts that teaches them techniques to handle a BULLY.
First by verbal deescalation. But, if attacked they will know what to do and how far to take it.
A breakthrough approach to teaching kids Martial Arts.
That's just the physical aspect of the class, what Victory parents are really excited about is our MAT CHATS!
We include Mat Chats at the end of every class that discuss 2 Main Areas – Character Development and Personal Safety. Great discussion tool for the whole family!
Your Child will know and understand WHEN to use Self Defense and also know HOW to handle an aggressive bully first by VERBAL anti aggression techniques
If you want to empower your child with SHARP FOCUS, SELF DISCIPLINE to do the things they need to do on their own and MENTAL TOUGHNESS to see things through even when its's hard!
Click this link to–> schedule your FREE 14 day Trial Introductory Program.
You will see positive changes in your children in most cases in the first 14 DAYS.
Why All the Fuss Over Over Victory Martial Arts Academy?
Dear Fellow Parent,
We think there are LOTS of reasons, but I suspect that, at the top of the list, is the Victory Martial Arts 9 Point Success System.

Positive Role Models: The Biggest asset of  Victory Martial Arts is the teachers. Now, I'll tell you up front., they are not like the teachers you see in martial arts movies (except maybe for the wise old master in the Karate kid).
Are they "Tough Guys" yes, But what you will notice, ( and so will your child), is that they are "Nice Guys". They have been hand picked and not just because, they are great martial artists.
They have been selected because they are wonderful people and have a great love for helping others benefit from the martial arts! All of our teachers were once students at Victory themselves. They care about each student individually and are totally committed to helping your child reach his or her potential.

Physical Fitness: It's hard to feel good about yourself when you are out of shape physically or when your athletic skills have not been fully developed. Our belief is that, regardless of how athletic somebody seems to be, there is an athlete in all of us. When a student feels their physical skills skyrocket, it's not long before their self-image follows suit.

A High Energy, Exciting Environment:  Many kids have grown accustomed to virtual activities (video games, television, and internet). Participating in an exciting, high energy environment, focused on an actual activity will give your child a very real sense of achievement!

Regular Incentives for Effort and Achievement: The belt system of martial arts (your child will earn a new belt every three months: white, yellow, orange, green, etc.), regular positive feedback, and recognition of accomplishment, incentives for improvement, applause, smiles, and high-fives, will systematically lead your child into the "Yes, I Can!" attitude you've always wanted for him or her.

The "Message of the Week": Regular exposure, through our "message of the week" to systematic instruction, accompanied by exercises in the lessons of respect, discipline, focus, persistence, courage, and confidence. (Most of the "Victory Martial Arts Academy" parents name this as their favorite part of the class).
Take a moment to watch the Video Below

A Proven System of Skill Development: No fancy theories or hard to understand concepts here. Mr. Grisko and the rest of our teachers share in teaching the actual SKILLS of listening and focus. Hint: We'll be teaching these to your child in the very first week!

A series of Positively Constructed Challenges: that will build your child's confidence. You will be delighted as you see your children confidently move outside their comfort zone. As the weeks go by, you will smile with pride as your son or daughter moves from challenge to challenge, their confidence soaring at each new accomplishment.

An Atmosphere of Respect: You watch with satisfaction as your children learn to give respect and to earn respect. Most importantly, they learn the essential lessons of self-respect.

A Friendship Based Environment: If you are expecting the old, harsh, Authoritarian, military-style martial arts training, you are going to be sadly disappointed. When you visit us, you will find a friendly, supportive environment. Some of the teachers and long time students have been friends for nearly 30 years. That atmosphere of friendship, support, and respect will give your child the support he or she needs to succeed!
Sounds almost too good to be true, doesn't it?

That's why I'd like to make it possible for you to see, first hand, and with your own child, (at my own personal expense), exactly how we make good on all of these stunning claims.
Now, here comes the good part. We've made it incredibly easy.
Here's how:
Take Advantage of the FREE Introductory Program: (A $59.00 value.)
I'm offering you our 14 day quick start "just for beginners" lessons– for FREE and with absolutely no strings attached.
See for yourself, in fact, we can give your child the powerful benefits on this site.
Believe us, with just these 2 Free Weeks of kids Martial Arts & Karate Classes, your child will come away with his or her self-confidence greatly improved.
Not just in how he or she feels. Also, they will actually be experiencing real life skills. Skills that he or she can put to powerful use.
All while enjoying the fun and excitement of an upbeat martial arts classes.
And you can try us out for 2 Whole Weeks – it's all FREE!
You have absolutely no risk whatsoever!
Give our FREE NO RISK 14 DAY Kids Beginners Karate Introductory Class Trial.

Click the button above to register your child for FREE! It might be the most important thing you ever do.
But Be Warned:
Remember, I'm inviting you to check out the most successful martial arts school in the country!
Due to increasing demand, we have limited time slots for Introductory Lessons. Avoid long delays.
Yours for Successful Kids,
Dion Riccardo
VMA Founder
Remember, there is absolutely no obligation in trying the 14 Day Free Introductory Program. If you do the Introductory program and love it, (as most people do), you are welcome to register your child as a regular student.
If, however, your feel that the Victory Martial Arts program is not what you are looking for, there is absolutely no obligation to continue.
Also, there is a great article on parenting.com about how martial arts classes benefit kids.
Read what other parents just like you are saying about the Victory Martial Arts Kids Classes!
Review – Jasson Sereiko Orland Park

"You guys are world class!!…"
We are a family of five children(boys).The key to quality time is what you are doing during quality time. Adam gives the children the best of his time, not just leftover time when he is training our boys.I love the way that Adam sets the level of expectations for the children. Adam lets them know what is expected of then and what the outcome will be if they fail to train. My children have learned to follow-up with ongoing training and how to listen to instructions better at home.Thank you Adam and the crew at Victory. You guys are world class!! –Jasson Sereiko, Orland Park
Rating:





And you can try us out for 2 Whole Weeks – it's all FREE!
You have absolutely no risk whatsoever!
Click this link to–> schedule your FREE Introductory Program.
Review – Sally – Forest Park
"They go way beyond just teaching MMA…."
There are no words to properly describe what Victory means to me and my children. They go way beyond just teaching MMA. Morals,self control, self esteem,self discipline are incorporated into every class.It's not just words, it the actions the instructors demonstrate to the students as well. You become a family member at Victory. On a personal note, fighting cancer right now and trying to get the children there is often difficult. I have not once been there and not had an instructor ask how I am. They give my children the support they need as they too deal with this disease. Victory instructors…… you are our FAMILY!!!!! – Sally,  Forest Park
Rating:





 We serve our Kids Karate/Martial Arts classes in these surrounding towns also: Aurora-Tinley Park-Oak Lawn-Oak Forest-Oak Park-Berwyn-Downers Grove-Woodridge-River Forest
Review – Tim Edwards – Chicago
"I have seen so much improvement in his confidence level as well as in his ability to deal with everyday situations…"
Hello, my name is Tim Edwards and I am writing this letter on behalf of Victory Martial Arts and their staff. My now eleven-year-old son has been attending class at this facility for approximately three years. When he started, he was a little timid and lacking in self-confidence. Within this time, I have seen so much improvement in his confidence level as well as in his ability to deal with everyday situations. I credit this to the instructors and staff of Victory Martial Arts. I would strongly and wholeheartedly recommend Victory Martial Arts t o all who are interested in helping their children learn valuable life lessons and self-defense. – Tim Edwards- Chicago
Review – Mr & Mrs Harris – Naperville
"My husband and I see a tremendous improvement in her self-esteem. Most importantly, she has become more disciplined…"
Josilynn Harris has been a Victory MA student for almost five years now. My husband and I see a tremendous improvement in her self-esteem. Most importantly, she has become more disciplined. We believe that the time that her instructors spend with her and because she has found something that she loves to do, has given her the inspiration that she needs to do well in school and in life. Thank you Mr. Ricardo and Victory MA Academy!!!! – Mr & Mrs Harris, Naperville
Rating: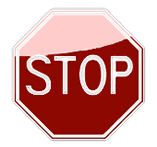 Fill out the form BELOW to get our FREE 14 day Beginners Martial Arts-Karate classes…Risk FREE!