Why I wrote this to parents and how it will help you.
My daughter had and incident at school where she was Cyber bullied. As a martial arts instructor and her father I realized that it could happen to anyone.
I began talking to the many parents that attend our Kids Martial Arts classes at our many locations and saw that the reason many of our newly enrolled children were the victims of cyber bullying.
The following is my attempt to inform the community in which we serve about this ongoing epidemic and assault that our kids are facing that we did not have to face while were growing up.
My name is Dion Riccardo, I am a Parent and I help operate 7 Martial Arts schools and have mentored thousands of kids 7 parents over 30 years. Along with my partners, we are on a quest to help kids that have become victims of bullies or are just suffering from low self esteem.
I hope you find this post helpful!
Cyber Bullying Defined?
Cyber-bul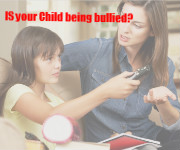 lying is bullying that takes place using electronic technology. Electronic technology includes devices and equipment such as cell phones, computers, and tablets as well as communication tools including social media sites, text messages, chat, and websites.
Examples of cyberbullying include mean text messages or emails, rumors sent by email or posted on social networking sites, and embarrassing pictures, videos, websites, or fake profiles.
Is your child being bullied online? You need to read the following to see the signs they may not be seeing…pls read on!
Why Cyberbullying is Different?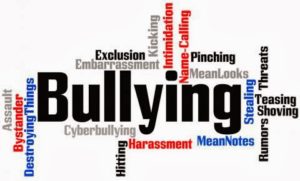 Kids who are being cyber-bullied are often bullied in person as well. Additionally, kids who are cyber bullied have a harder time getting away from the behavior.
Cyberbullying can happen 24 hours a day, 7 days a week, and reach a kid even when he or she is alone. It can happen any time of the day or night.
Cyberbullying messages and images can be posted anonymously and distributed quickly to a very wide audience. It can be difficult and sometimes impossible to trace the source.
Deleting inappropriate or harassing messages, texts, and pictures is extremely difficult after they have been posted or sent.
Finding this post helpful?
If you would like to know more about how Victory Martial Arts can also help your child develop Self Esteem with 14 Days of Confidence Boosting Martial Arts classes for ages 4-13 Click Here Now!
Knowing What Your Kids are Doing On the Internet
Talk with your kids about cyberbullying and other online issues regularly.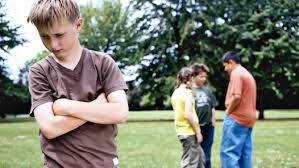 Know the sites your kids visit and their online activities. Ask where they're going, what they're doing, and who they're doing it with.
Tell your kids that as a responsible parent you may review their online communications if you think there is reason for concern.
Installing parental control filtering software or monitoring programs are one option for monitoring your child's online behavior, but do not rely solely on these tools.
Have a sense of what they do online and in texts. Learn about the sites they like. Try out the devices they use.
Ask for their passwords, but tell them you'll only use them in case of emergency.
Ask to "friend" or "follow" your kids on social media sites or ask another trusted adult to do so.
Encourage your kids to tell you immediately if they, or someone they know, is being cyberbullied. Explain that you will not take away their computers or cell phones if they confide in you about a problem they are having.
If you found this helpful AND you would like to find out how you can give your child some helpful tips on dealing with bullies in a non confrontational way and some self defense skills as a last resort. See the link below

For more info and 14 Days of Confidence Boosting Karate classes for ages 4-13 Click Here!
Watch & See Real Parents Speak Out About The Changes They Saw In Their Children after Starting Training at Victory…Click On The Videos Below.
Victory Martial Arts serves the following cities and surrounding areas:
Arlington Heights
Chicago 18th st
Orland Park
Chicago near Midway Airport
Forest Park
Naperville
Plainfield