Victory Gyms offers World Class Kickboxing, MMA, Jiu Jitsu, Self Defense, Fitness Bootcamps or Kids Karate now serving Adults & Children, Try us FREE for 14 Days!
Congratulations!
You Can Test Drive our School of Martial Arts Training for 14 DAYS FREE…
Getting started with the Right Adults/Kids classes is vital!
That's why we want you to take us for a test drive for 14 Days FREE! You can choose from our Muay Thai Kickboxing, Mixed martial arts, Complete Self Defense and Fighter Fitness classes.
Please fill out the form below, one of our friendly student directors will call you for a FREE 15 min Martial Arts Goal session and set a date to start your FREE 14 day Trial.
Get 14 Days of Lessons FREE Click the GREEN Button Below Now!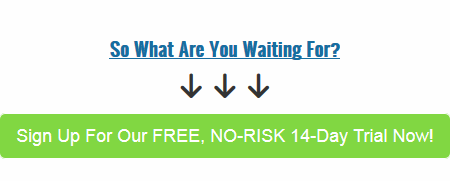 Getting stated with martial arts training has many life enhancing BENEFITS.
Benefits of Adult Martial Arts Classes:
More and more men & women are seeking the benefits of joining a martial arts school. When 2 things meet, the will of the person to start a new habit & the RIGHT environment for them to thrive – Great things begin to happen for that person. After years of working with adults from ages 16-65 they report the following…
INCREASED SELF IMAGE – Let's face it, how we see ourselves controls much of our behavior. When your training in our kick boxing, Jiu Jitsu, Complete Self Defense or Fighter Fitness class you will SEE results when you look in the mirror and yes when you walk into a room you will hear the compliments but more importantly you will KNOW your sweat PAID OFF!
INCREASED VIGOR TO OVERCOME – As adults, we sometimes get into ruts. We don't feel like were challenging ourselves and that leaves us feeling unfulfilled. Professional martial arts schools have a method to progressively build the "Challenge" muscle and the Right environment that motivates students to overcome and feel safe if they fall short because their Instructor will be their to inspire them again. Life is challenging we all could use more Mental toughness training.
INCREASED CONFIDENCE – Everyone knows when you become proficient in Martial Arts you feel more confident and aware as you walk through daily scenarios knowing you can defend yourself. However, the confidence you feel from being trained in the martial arts is the effect of looking LEAN & FIT, Knowing you are a over comer who knows how to face challenge and you have the skills to not be a Victim or save someone you love in a dangerous self defense situation.
These Are Just Some of the Benefits Of Starting Your Martial Arts classes at the Right Gym. If you are an adult and you have questions or would like to enroll in or 30 DAY FREE TRIAL, please scroll to the acceptance form now.
Benefits of Kids Karate Lessons:
Children thrive in the martial arts environment, in fact there is no single Children's Activity for Arlington Heights kids that can compete. Why?
Martial Arts is taught in a TEAM environment but each individual student must go through the process of attaining "Black Belt" on their own. Martial Arts classes when structured properly will give your child progressive challenges in both Self Defense skills but more importantly your Child's Character & Life skills will be forged in this unique journey that SPORTS just don't teach!
Not Just Your Every Day Martial Arts School, Kick boxing class, Jiu Jitsu Studio or MMA Gym. Why Victory?
Victory Martial Arts Arlington Heights is a part of the Victory Martial Arts Family of schools with 6 locations in Chicago and suburbs.
At Victory, our team of instructors are well trained and must undergo training certification. Not only that, but they are also trained on the most cutting edge coaching techniques to understand how to motivate different types of people.
We believe that everyone's experience in the martial arts should be custom. Yes, your taught in a class but our instructors give plenty of personal attention to each students progress and motivation level.
We always strive to maintain a culture of Safety, cleanliness and Fun.
At Victory we are driven to get our students the RESULTS they are looking for because we believe that nothing better prepares a person for life better than Martial Arts training.
Our Educational based programs Produce Rapid Outcomes for Our students.
Clear Training Classroom Protocols That Brings about Genuine Results.
Curriculum is Routinely Upgraded to update all of our current Training Techniques.
Fully-Trained Instructors Emphasize Safe yet Highly motivational Lessons.
We CONSISTENTLY strive to make the training floor a safe environment! No Unreasonable Ego's allowed!

Our Clean & Orderly Facilities are equipped with Tidy Mats, Restrooms and also Top of the line Equipment.
Courses Will certainly Always Inspire, Motivate, Be Fun and you Will Acquire The Outcomes You Want.
Age specific for children as well as Co-Ed, Male's & Women's Training Courses for Adults
We Are Performance-Based and Do Not Require Advanced, Long-Term Commitments, Contracts or "REGISTRATION FEES"

Well-shaped Mixed Martial Arts Training like a University of Martial Arts Rather Than Focusing on Simply 1 or 2 areas of martial arts.
We look it at it as our mission to Ensure We Deliver The very best class every time, Whenever!
Check out student Reviews online!
More Reviews from MANTA.com
From Google + Local
You won't ever walk into a class where the Instructor does not have an organized game plan of what is the plan and goals for the class.
We believe that this is the standard you should expect but sadly, in many martial arts & Karate Schools the instructor does not have a formal curriculum they are going by. Not so at Victory!
If you would like to see what Victory Martial Arts can do for you, please fill out the form Below to receive a FREE 15 Min Goal Setting Consultation and 30 Days FREE!
Get 14 Days of Classes FREE Fill Out The Form Below Now!
Victory Martial Arts Arlington Heights
764 W. Algonquin Road
Arlington Heights
,
IL
60005
US
Call (224)345 9490
Our School provides classes in areas near:
Palatine, Buffalo Grove, Des Plaines, Elk Grove Village, Mount Prospect and Schaumburg
Victory Martial Arts Arlington HeightsDownload KML



Victory Martial Arts Arlington Heights