3 Tips for Developing Self-Discipline in Your Children
To be happy & prosperous in life,  girls & boys must learn to be Self-Disciplined.
As Parents, we have all felt the EFFECTS of LACK of Self-Discipline in our own daily lives, much of which we didn't fully understand the consequence and had to learn the hard & sometimes painful way by experience.
Our HOPE is to raise our kids learning & seeing Self Discipline in Action.
The GOAL is to form the HABIT of Self Discipline as early on as possible so our children won't experience the same consequences for lack of discipline in their lives.
EXAMPLE – When you ask your child to do something and they tell you "I Will" and they don't is in it's most simple form of a LACK of Discipline.
When you correct & instruct & sometimes give them consequences that is called DISCIPLINE & when they FORM the HABIT of learning from Discipline they become SELF DISCIPLINE.
Meaning they do not need to be told what is the right thing to do, or what they should do, they have went from disciplined to self disciplined.
And that my fellow parents is absolutely life altering and gives a child huge advantages in school, sports, home & every part of their life!
Would Martial Arts Help Your Child's Ability to Be Self Disciplined?
Click The Button Below To Find Out Now
In order to become Self-Disciplined, children must be raised in a disciplined environment. These "tips" will help!
1. As a parent, you must always, always, do what you say you are going to do.
Remember that your children learn from EVERY encounter with you…even if it's not what you want them to learn!
For example, if you tell a child that a certain behavior will cause them to be DISCIPLINED, you MUST follow through with the CONSEQUENCES. Each time you don't follow through, you teach your child, "Mom and Dad don't mean what they say."
If a child, for example, is being disruptive, and you say, "Michael, please stop that," and then allow Michael to continue, you have effectively taught Michael to disobey!
Children need the security that comes from knowing Mom and Dad are truly in charge. Any inconsistency in your approach robs them of that SECURITY & STABILITY.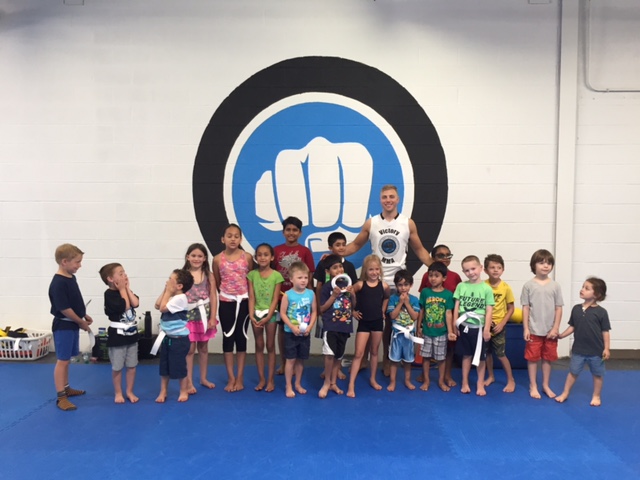 2. Show your children the effects of self-discipline, and the effects of LACK of self-discipline.
Be on the lookout for people who are becoming successful as a result of their self-discipline.
Families, athletes, famous people, even fictional characters can be great examples.
In the same way, show your children the results of the lack of self-discipline. Discuss people who are in trouble, or people who don't get the results they want, and show your children how the breakdown in their self-discipline led them to trouble!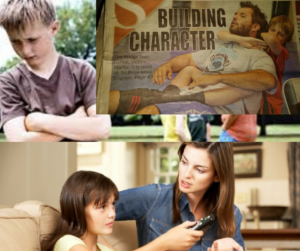 3. Paint an exciting future for your children.
Inspire them to dream big dreams, to think boldly about their future.
Show them the opportunities that become available to people who have great discipline!
Follow these tips, and your child will develop the important quality of Self-Discipline!
Victory Martial Arts offers a UNIQUE learning experience for each child that LEADS into developing POWERFUL LIFE SKILLS such as Self Discipline…
Classes forming now at a Victory Martial Arts Academy near you:
Arlington Heights – Forest Park – Chicago (18th st) – Naperville – Chicago (near Midway) – Orland Park – Plainfield
Yours for Successful Kids,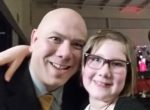 Dion Riccardo
Purposeful Parent, Founder of Victory Martial Arts and Teacher to many Students in the greater Chicago & Suburbs for  Safe, Smart and Happy Kids. Dion and his motivating staff operate award winning kids martial arts classes in Chicago and it's suburbs.
Would Martial Arts Help Your Child's Ability to Be Self Disciplined?
Click The Button Below To Find Out Now
IF your feel your child has more difficulty with Focus or Concentration issues… CLICK HERE FOR HELPFUL TIPS ON FOCUS