Victory Martial Arts, Our students say we may be the Best School/Gym in Chicago for…
Mixed Martial Arts, Kick Boxing, Jiu-Jitsu, & More
If your doing an online search for "Gyms Near Me" in a search for training lessons & prices for you or a loved one please read on!
For the past 25 plus years Dion Riccardo his family, partners, Instructors & students have built Victory Martial Arts Academies serving the following areas-Chicago, Naperville, Arlington Heights, Countryside, Orland Park, Plainfield, Forest Park, Chicago-Midway and Lafayette, In.
Victory Students Speak Out about Classes…Real Reviews – See Below:
They have been developing an martial arts experience for their students that includes a curriculum that gets RESULTS, Inspiring instructors, and a safe, clean, and fun class environment in all of our martial arts lesson taught.
You will be able to pick from a wide variety of class times and martial arts classes we offer. Every Muay Thai Kickboxing, MMA, grappling, Self Defense, Cross MMA Fitness bootcamp or Kids class is a little different always keeping it exciting!
Take our No Risk FREE 14 DAy Martial Arts Class Trial ( you will see our Free Trial Form many times on this site or you can click here now.
It's easy and quick to register. Our student director will call you to find out what your goals for training are, set your free trial and first visit and answer any question you may have before getting started.
Our Goal is Simple-help YOU reach yours!
Its our goal for every class to have our students, both adults and kids, to leave every classes feeling inspired, knowing they are growing in skill and making progress toward their goals.
WE don't accomplish this by accident; we we understand that it MUST be done on PURPOSE and Victory Martial Arts Academy has created a system that makes this happen for our students.
Why Choose Victory Training?
Our curriculum is years in the making and will help you to get results in the shortest time.
We provide consistent teaching and real results. No great class one night and flat another. Just pure motivation all the time!
We regularly update our curriculum with the latest training methods
Every instructor is fully trained in teaching a safe but energetic class.
We put safety first
Our gyms are orderly and clean- You can always expect clean mats, clean restrooms, and polished equipment
We work hard to ensure our classes are inspiring, motivating, fun, and results driven
In fact, our walls are filled with inspirational quotes, we have instructor mat chats, and we choose a student of the month to put on our Facebook Fan Page to keep our students motivated!
Start your journey to begin martial arts training at Victory Martial Arts!
You will see the Adults or Kids classes are NOT intimidating at all.
In fact, as you read our reviews throughout the site you may see a common theme. Most students say how welcomed and helped they felt on their first lesson.
We understand that everyone will have different reason to start martial arts training but just about everyone feels uncomfortable the first time they enter a place like a gym. That's why we make the process effortless & exciting. Try our 14 Day Free Trial and experience it.
Scroll Down & Fill out the "14 Day Free Beginners Introductory Trial" Form on this page now!
Offering Classes in 7 Chicago & Suburb locations:
Check out more info on each Victory Martial Arts Gym in an area near you…click the links below to see more
If you would like to talk with one of our program directors and get our 2 week Beginners Adult lessons or Kids Karate training program, please fill out the form below, or contact the Victory Martial Arts location nearest you.
In Your Corner,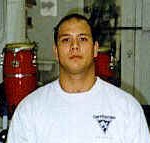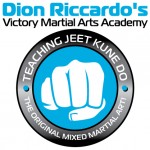 Dion Riccardo
VMAA Founder
PS. I appreciate you taking the time to read this and would love to help you in your reaching your goals!
The Menu of styles we offer as a part of our MMA Academy- click on the links below for the program of interest.